Unit 1: Ancient Africa - The Cradle of Civilization

(200,000 B.C. - 476 B.C.)
Unit 1: Class 10: Ancient Kemet (Egypt): The New Kingdom and Third Intermediate Period (1550 B.C. – 712 B.C.) Part 1
The New Kingdom (1550 – 1070)

and

Third Intermediate Period (1070 – 712 B.C.E.)

cont.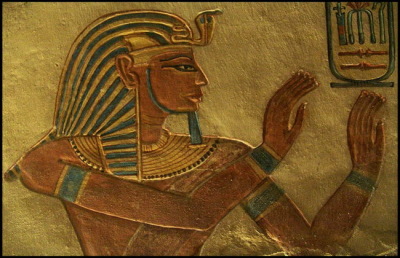 Usermaatre Ramesses III
was the second Pharaoh of the Twentieth Dynasty in Ancient Egypt. He is thought to have reigned from 1186 to 1155 BC and is considered to be the last monarch of the New Kingdom to wield any substantial authority over Egypt.
The Persians had already taken Babylon, and Egypt was no match. Psamtik III was defeated and briefly escaped to Memphis, before he was ultimately imprisoned and, later, executed at Susa, the capital of the Persian king Cambyses II, who now assumed the formal title of Pharaoh.
​
Four successive Saite kings continued guiding Egypt into another period of unparalleled peace and prosperity during the Twenty-Sixth Dynasty, from 610-526 BC. Unfortunately for the Saite kings, a new power was growing in the Near East – Persia. Pharaoh Psamtik III had succeeded his father Amasis II (Ahmose II) for only six months before he had to face the Persian Empire at Pelusium.
​
The Persians had already taken Babylon, and Egypt was no match. Psamtik III was defeated and briefly escaped to Memphis, before he was ultimately imprisoned and, later, executed at Susa, the capital of the Persian king Cambyses II, who now assumed the formal title of Pharaoh.
​
The historiography of the Third Intermediate Period is disputed for a variety of reasons, the first being the wisdom of using a single artificial term to cover one of the longest and more complicated periods of Egyptian history. Problems also exist about the basic chronology of events, which stem from the difficulties in dating, common to all of Egyptian chronology, and the lack of agreement in the dates of known events found in Biblical and Egyptian archaeology and early histories of Egpyt that we should not be to quick to discount.
​
For Ancient Egypt, the transitiion from the Third Intermediate Period to the Late Period was the last flowering of native rulers and truly indigenous culture on Egyptian soil. 
​
Source:  United States Department of Defense Cultural Training Guide