Unit 1: Ancient Africa - The Cradle of Civilization

(200,000 B.C. - 476 B.C.)
Unit 1: Class 13: The Queen of Sheba & Solomon (10th Century B.C. – 955 B.C.)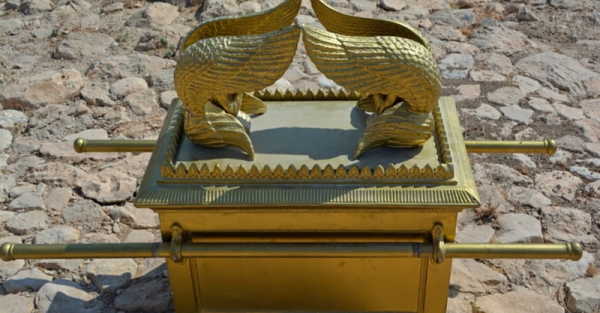 Replica of what is considered to have been the Ark of the Covenant that Menelik II took back to Ethiopia after leaving his father Solomon's kingdom.
Queen of Sheba

 Wikipedia Excerpts cont.
The Ark showed its miraculous powers during the crossing of the stormy Sea, and all arrived unscathed. When Solomon learned that the Ark had been stolen, he sent a horseman after the thieves, and even gave chase himself, but neither could catch them. Solomon returned to Jerusalem, and gave orders to the priests to remain silent about the theft and to place a copy of the Ark in the Temple, so that the foreign nations could not say that Israel had lost its fame.
​
According to some sources, Queen Makeda was part of the dynasty founded by Za Besi Angabo in 1370 B.C., with her grandfather and father being the last male rulers of the royal line. The family's intended choice to rule Aksum was Makeda's brother, Prince Nourad, but his early death led to her succession to the throne. She apparently ruled the Ethiopian kingdom for more than 50 years.
​
In the Ethiopian Book of Aksum, Makeda is described as establishing a new capital city at Azeba.
​
Edward Ullendorff holds that Makeda is a corruption of Candace, the name or title of several Ethiopian queens from Meroe or Seba. Candace was the name of that queen of the Ethiopians whose chamberlain was converted to Christianity under the preaching of Philip the Evangelist (Acts 8:27) in 30 C.E. In the 14th century (?) Ethiopic version of the Alexander romance, Alexander the Great of Macedonia (Ethiopic Meqédon) is said to have met a queen Kandake of Nubia.
​
Historians believe that the Solomonic dynasty actually began in 1270 with the emperor Yekuno Amlak, who, with the support of the Ethiopian Church, overthrew the Zagwe Dynasty, which had ruled Ethiopia since sometime during the 10th century. The link to King Solomon provided a strong foundation for Ethiopian national unity. Despite the fact that the dynasty officially ended in 1769 with Emperor Iyaos, Ethiopian rulers continued to trace their connection to it, right up to the last 20th-century emperor, Haile Selassie.
​
According to one tradition, the Ethiopian Jews (Beta Israel, "Falashas") also trace their ancestry to Menelik I, son of King Solomon and the Queen of Sheba. An opinion that appears more historical is that the Falashas descend from those Jews who settled in Egypt after the first exile, and who, upon the fall of the Persian domination (539–333 B.C.) on the borders of the Nile, penetrated into the Sudan, whence they went into the western parts of Abyssinia.