Unit 1: Ancient Africa - The Cradle of Civilization

(200,000 B.C. - 476 B.C.)
Unit 1: Class 3: The Beginning of Civilization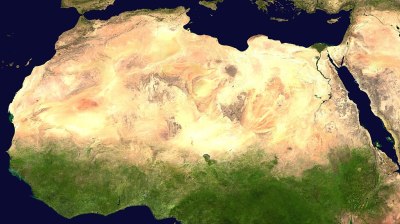 Sahara was not a desert during the African humid period. Instead, most of northern Africa was covered by grass, trees, and lakes.
Video: 

How the ancient Egyptians "painted" themselves!
The Dabous Giraffes are a neolithic petroglyph (rock art) completed between 9,000 B.C.E. and 7,000 B.C.E. in what is now Niger, Africa. One giraffe has on a leash, suggesting the early domestication of the camel. The sophistication and significance of these carvings provide evidence that the African genius was sparked thousands of years before the founding of Ancient Egypt. ​